Secure Your WordPress Sites Today…
BEFORE Hackers

Cripple

Them —
And Your Income!
Quickly Protect WordPress Sites from Devious Hackers with the Help of Detailed
Step by Step Security Guides…
I
wish I could say that there is no need for you to be worried about your WordPress sites being hacked, but the odds are that you have not secured your WordPress Web site nearly enough -- or at all. Even if you think your WordPress installation is secure enough, the odds are that it isn't. I found out the hard way, but you don't have to like I did.
If you want to ensure your WordPress sites are protected from hackers… keep reading.

It's beyond me how anyone can live with themselves deliberately trying to hurt someone... but there are a lot of hackers that enjoy messing with peoples sites that have taken hours of hard work and earn a decent amount of money.

Hackers Will Attack Any WordPress Site Without Reason
They don't care if you're making $100 or $10,000 a month with your site. They'll do their best to exploit it so your site is not working properly — or even add their own affiliate links.
One of my sites that I didn't apply the same WordPress security, which I have done on my other sites in the past two years, got hacked and tagged with "Hacked by..". I thought at first when I wasn't getting clicks and sales, that it could be another Google Algorithm change.
I checked out my site and all I could see was small text :"hacked by [hacker's tag]". I was pretty stunned to say the least, and a little angry. What a bugger!
Fortunately, I was able to restore the site quickly but it cost me some money in losing some sales and time. It's a HUGE inconvenience. I had applied some security to the site, but it was obviously not enough. It definitely motivated me to fix some things that I had been putting off.
After 10's of hours in research and testing in the last two years, I could see what worked well and what wasn't enough. I became relentless in securing all my sites to the highest level, and I also ran into issues and found a good balance that secures my WordPress sites from every type of WordPress attack – and without being locked out and experiencing other headaches.
You can save many hours of your valuable time without going through all I did to find a solid WordPress security solution that endures and doesn't cause any other headaches when applying them.
What's more, is that you will be able to quickly secure your WordPress site for all you have to do is follow each step at a time. This WordPress Security guide is a REAL Step by Step guide. The phrase step by step is usually abused in the IM niche
You can be rest assured that if you follow the guide, you will quickly and easily secure your site, and SAVE even more time by having these security guides.
You do not have to be "techy". You'll be guided along with crystal clear instructions and you really only need basic computer skills and willing to follow the steps.
Two Guides Instead of One
To ensure you will be able to follow and apply crucial WordPress security methods and precautions, you get 2 separate action guides:
One is for when you install and secure WordPress from the ground up
The other guide is for securing old/current WordPress sites that requires some different steps
I'm not selling an idea… I'm giving you the opportunity to invest in a step-by-step solution that works and is 10 times more affordable than hiring an expert to do it for you. A big part of making sure your WordPress Web site is secure, is the application of a number of security safe guards that protect your site from all types of intrusions and attacks.
Having clear detailed steps makes it MUCH easier for You!
You can also use the guides over and over again as check lists whenever securing a new site, or a WordPress website that was already installed.
I know myself, that I was nervous testing out some security methods for a authority site of mine, but getting hacked that last time gave me the motivation to test them out.
Save Yourself from Costly Hours and Bad Experiences
It all worked out for the good and you can now benefit from the many hours of research, along with the trial and error I experienced. I believe this will be the most helpful WordPress security product on the market. This could be one of the most detailed guides you have ever seen. Really.
To Summarize, this product contains 2 step by step guides that breaks everything down into small steps — including screen shots, showing you exactly HOW to secure your WordPress installation and site.
There are NO gaps, and there is no room for confusion. I went the extra mile to ensure that you could secure your site completely by yourself, no matter your skill or experience level. The guides are VERY easy to follow for everyone.
Did you know that some people are charging upwards of $300-$700 to secure WordPress sites for their clients?
You won't have to hire anyone because the guides are designed to easily secure your sites quickly without confusion. Just take one step… then take the next… and so on!
There is nothing to try and figure out on your own. You just need to follow the each step in order as the action guides direct you.
Hyping up this product is not my style, but I do want to make it clear…
This product WILL help you secure your site MUCH quicker and easier than you would on your own — saving you time and money. Remember, time is Money!
Using the guides as checklists each time you secure your new and old sites will help you go through the steps in order until you don't need them anymore.
You will benefit from the 10's of hours I have put into research and trial and error for a small fee. You can quickly secure your site and have plenty of time for money making tasks.
You Cannot Afford Not to Invest in Secure Your WP for the Following Reasons:
You will protect yourself from all types of WordPress attacks and exploits
You will save yourself time, money and frustration by investing in this product
You will protect your asset and revenue for each WordPress Website
You'll receive detailed step-by-step instructions to

quickly

secure your sites
Secure Your WP allows you to affordably secure your WordPress easily and quickly. Please do not confuse this WordPress security product to be a basic information ebook. Secure Your WP is much more than an information product.
As long as you take each step as you go through the appropriate guide, you'll secure your site quickly and without any confusion. Don't just read through it and try and get the big picture. Make sure you take action on every step.
I invested the time breaking it down to fine detailed steps with screen shots so you will know EXACTLY what and HOW to do each task. You should be able to follow and apply this like a recipe!
Take advantage of all of my research, trial & error – and time invested in creating a REAL Step-by-Step WordPress guide for you!
I apologize for sounding a little repetitive but I want you to understand how helpful this product will be for you and that the price is a drop in the bucket when it comes to protecting your web assets.
I spared you the glitz and the hyped up sales copy, because I'm here to help you protect your site and business and not dupe you with a mediocre ebook.
I've had different WordPress sites that were hacked fairly easily that I didn't apply any security to, or didn't apply all of the security that I've been using the past couple years. If hackers land on your page, they will try to mess with it.
I'm not going to bend your ear with woes and focus much on my negative experiences, but I can say that experience had definitely motivated me to spend many hours in researching, networking and applying different security techniques throughout the past year — so it would never happen again.
It's a little nerve racking when you see a hacker's tag on your home page… instead of your actual Website. The small investment to get detailed instructions on how to secure your website from hackers to protect your asset and profits — isn't something you should dismiss.
Protect Your Site and Your Income Today!
Don't be added to the list of 10,000's of people that have had their WordPress site hacked. Your websites are valuable assets whether you're making little or a lot. If you are making a decent income – you do NOT want to lose it over night!
That's not false scarcity. WordPress sites are getting hacked successfully every day, and hackers do not pick and choose what site they will hack. Many WordPress sites are like sitting ducks during target practice, and many others just have not done enough to ward off hackers.
Whenever there is a way to compromise WordPress sites, hackers spread the word and it spreads like a forest fire.
Make sure you grab your copy of Secure Your WP today for the lowest available investment. You will save a lot of money and time by picking up these action guides. Most "WordPress Security Specialists" charge anywhere from $300-700 as I mentioned above. That completely disgusts me because many new marketers and bloggers can't afford that.
I think $97 is a more than fair investment for people to make in Secure Your WP for it is extremely detailed and will enable people to easily secure all of their WordPress sites. I believe in helping people and over delivering so I want to make this a very easy decision for people. Today you can get this extremely powerful security product for...
$47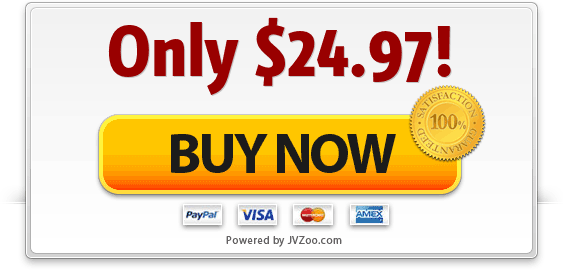 100% Iron Clad Guarantee
I was reluctant at first in allowing refunds for I put a lot of effort in this product to make sure it was detailing each step to secure WordPress.
If you follow all the steps and remain proactive in securing your site, your WordPress website will stand strong like an oak!
I would like to somehow ensure a customer is satisfied before refunding but if you do not appreciate the effort and detail I put into the guides, or just were not satisfied for some reason — just let me know and I'll refund you.
Although, I could go on how much value you are getting with this guide, really won't know until you purchase...
Because of that I wanted to provide you with even more value to help you make your decision to purchase Secure Your WP a real no-brainer.
Valuable Bonus #1: Advanced WP White Paper
This guide was put together just for my Secure Your WP Customers and some could argue that the value is well worth the price of the Security Guides alone, which are going for a steal when you consider the going price for securing WordPress site when you hire someone.
I could have thrown together basic videos like some do for a bonus, but most of the things those basic videos teach what you already know or can easily accomplish yourself -- because WordPress is very user friendly.
In this guide you'll learn advanced tips that I have learned throughout the years using WordPress from experience and research. Along with being an active internet marketer, I have also kept expanding my knowledge of WordPress. I have learned more for I was never satified with just throwing up a WordPress site and that's that like a lot of affiliates are.

Since I was low in capital when starting out, I wanted to master everything I did, and WordPress was a big factor in delivering value to potential customers as well as being a factor in SEO.
This White Paper covers how to speed up your WordPress, optimize, tweak the design of your site, and more. Some of the plugins and tips I provide can be used to help conversions and Search engine ranking indirectly. All in all this White Paper will help you get the most out of your WordPress site with the tips and ideas it will provide you.
Secure Your WordPress Today & Protect Your Profits!
It's only a drop in the bucket to ensure your site is protected by applying the WordPress security steps in the guides, which will prevent every type of attack. In addition, you are not only getting expert security advice but you are also get Advance WordPress Advice across other areas of WordPress to give you even more value.
I'll also keep you updated if I find out about something else that you can do to secure WordPress that doesn't cause you other issues as well.
I believe you'll be ahead of 80-90% WordPress users when it comes to the security of your WordPress site, if you apply all the steps.

Secure Your WP is worth hundreds of dollars because it would cost you $300-700 to have WordPress secured for you -- or cost you hundreds in the time to find, learn, and apply all the methods covered in the guides.
Again, Secure Your WP is not the run of your mill WordPress security guide…
You will be blown away at the detail in the guides and how EASY they are to follow!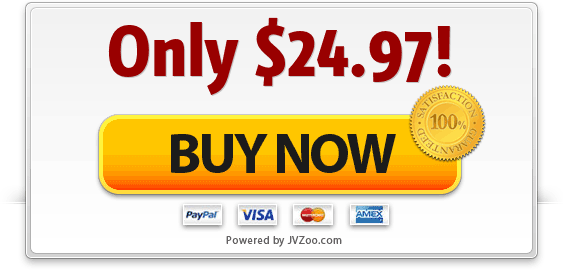 Don't Wait Until Your WordPress Site is Hacked... Grab Your Copy Today!
P.S. I want to help you secure your WordPress sites and prevent a loss in profits. As well, this product will save you time, which is worth money. You won't have to spend the hours in research and testing that I did. You have a complete solution available to you on a silver platter.
The barrier to entry is honestly kept so low so more people will be able to ivest in this product to completely secure their WordPress sites.
The price does not reflect the true value of the product, which is at least 4 times the small investment. Some people can tell you they've had multiple WordPress sites hacked, so consider the worth of your sites in comparison to the low investment of $27.

Get Started Today >>
Not Yet Ready to Invest in Step by Step Guides that Will Save You Time and Money -- And Show You EXACTLY What to Do -- Saving You from Confusion and Wasted Time?